We all experience clogged pores from time to time. To nurture smooth, healthy skin it's essential to remove the build up and let your skin breath. These three steps are for whenever you want to incorporate deep pore cleansing into your routine. They are especially helpful if you have large pores that have become clogged.
Step 1: Steaming Pores
Steaming is the best way to unclog pores and deeply cleanse them. It's easy to do and works well. Start by boiling a pot of water; put it into a bowl and let it sit for a couple of minutes. Then add two or three drops of your favorite essential oil. Eucalyptus, Tea Tree and Lavender are excellent options for revitalizing and soothing the complexion.
Place a small towel over your face and lean over the bowl so the steam can do its work. Steam for at least 5 minutes. If you have clogged pores near your nose, it can take 15 minutes to get the full benefit. Try incorporating this into your routine at least once a week to see long term benefits.
Step 2: Exfoliating and Purifying Pores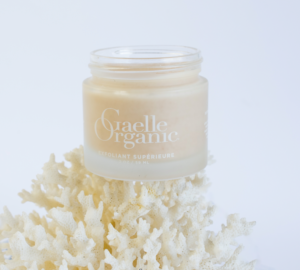 Next step is to exfoliate. Give yourself a 30-Second Facial with Exfoliant Supérieure. Its finely-milled French sea salt will offer deep pore cleansing and purification.
For a  deeper treatment, leave Exfoliant Supérieure on the skin for fifteen minutes or so. Its willow bark extract, a natural source of salicylic acid (BHA), will penetrate into the skin for a deeper level of exfoliation.
You should see these immediate benefits of exfoliating and deep pore cleansing:
a thorough removal of dead skin cells
a smooth, soft complexion
a healthy, luminous glow
Step 3: Minimizing Pores
After exfoliating, it is time to minimize your pores. Rinse your freshly-cleansed pores with  Toner Supérieure, an alcohol-free, astringent toner. You can keep it in the refrigerator to increase its pore-minimizing effect.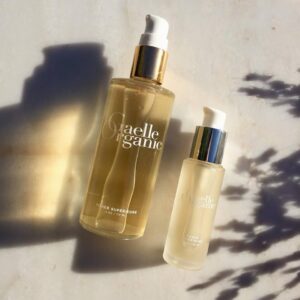 Dab the toner onto your face with a cotton ball and let it dry. This gentle toner can become part of your daily routine to maintain beautiful skin. It will help balance the skin's pH, prevent breakouts and keep your complexion clear. To learn more about the importance of toning, check out Our Guide to the Best Toner Ingredients.
These three simple steps will leave your skin feeling refreshed and revived. With your pores deeply cleansed and minimized, you can enjoy a smoother look and a healthier, clearer complexion.