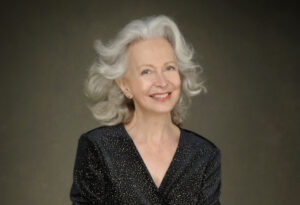 CULTIVATING TIMELESS BEAUTY
Embracing our age is an ongoing creative process for keeping skin glowing and beautiful.
The key change I've made since turning seventy is to layer rejuvenating skincare products into my routine that specifically target lines, wrinkles and loss of elasticity and contouring.
I'm excited by the results. In addition to the glowing, lustrous skin conferred by Exfoliant Supérieure and Crème Supérieure, my new routine sees fine lines and wrinkles diminish within an hour, accompanied by firming of the contours around the eyes, jawline and neck. And the results are ongoing.
My routine looks like this:
Naturally, each of these products can be used separately to great effect – this layering approach is how I'm responding to life in my late seventies!
For everyone, I recommend exfoliating once or twice a week.
A final recommendation – once your skin is in glowing shape, give yourself a day off once a week so your skin can best continue to absorb the potency of the products.
In Health & Beauty,
Gaelle