Once you experience fine oil-based moisturizers, there is no going back. 
You and your moisturizer should feel caught up in a love affair. Nothing less is good enough for your skin. -Gaelle
Nurturing Long Term Beauty
Our skin maintains a thin film of natural oils that helps retain moisture for suppleness and healthy barrier function. This essential layer of oils protects the deeper layers of dermis that generate collagen and elastin. As we age, our skin gradually produces less oil, becoming drier and more vulnerable to signs of aging.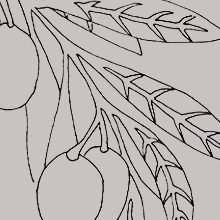 Over time, production of collagen and elastin also declines, so skin will tend to become less firm and lines may start to appear.
Without oils to reinforce the natural barrier, our skin retains less water, gets drier, and is more prone to fine lines.
Fortunately, we can replenish our natural oils with cold-pressed oils that have similar composition and properties, making them the keystones of great anti-aging moisturizers.
The best moisturizers for dry and mature skin will work to compensate for lower oil production by replenishing the healthy oils we produce naturally. Otherwise,  our skin risks showing signs of premature aging. That's why, for mature or dry skin, the best moisturizers are oil-based.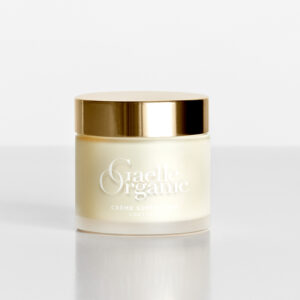 Luscious emollient botanicals like Edelweiss Extract, Jojoba Oil and Evening Primrose Oil are just what your skin needs. Happily they are also rich in all kinds of other nutrients for the skin, promoting your skin's smoothness and elasticity.
It's for these reasons that we use natural oils, and a host of other highly-effective botanical ingredients, in our organic Body Crème Supérieure, Crème Supérieure and Ultra Sensitive Crème anti-aging moisturizers. Once your skin meets one of these luscious oil-based moisturizers, it will be love at first sight.