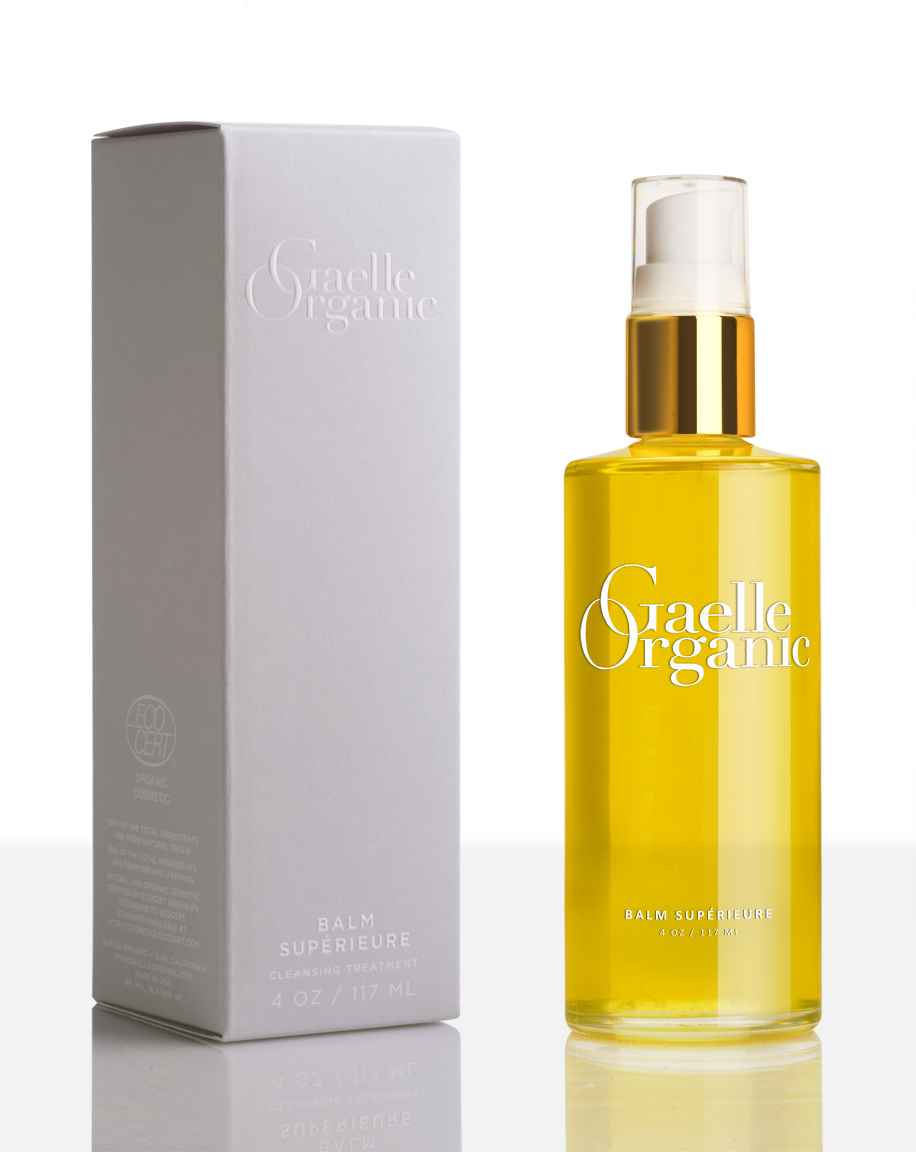 A multi-tasking wonder in our organic beauty line, Balm Supérieure is a fusion of fine oils designed to cleanse deeply and restore luster, leaving everything in its wake softened, cleansed and nourished. Utilizing gentle emollients and refreshing essential oils, this must have product offers many benefits including the following five.
Remove Makeup and Cleanse Skin
Originally formulated to cleanse the skin, the oils in the Balm gently break down any build up while enhancing the skin's moisture. Gently massage into skin to clear away makeup, pollution and impurities. Remove with a warm wash cloth and rinse with cool water to reveal soft, clean skin.
Soften Eyelashes
Rather than strip necessary oils from your lashes, Balm softens and nourishes them as it cleanses away stubborn mascara. With daily wear and tear, lashes can become weak and brittle, but using the Balm will help maintain thick, youthful looking lashes.
Nourish Hair and Tame Flyaways
The light oils in Balm Supérieure combined with the enlivening fragrance of citrus, clary sage and sandalwood provide moisture to the hair without being too heavy. Perfect for taming flyaways, nourishing dead ends and creating sleek summer styles. Place a few drops onto your finger tips and work up from the ends of the hair. Works with both a wet or dry look.
Alleviate Dry Scalp and Hair
For the ultimate hair moisturizing experience, use Balm as a hair mask. Start with dry hair and work a generous amount of Balm into the roots and through the ends. Let the oils sit for as long as you'd like but at least 30 minutes and then rinse with water or shampoo as usual.
Strengthen Nails and Cuticles
Take a drop or two and gently massage the Balm's oils into your nails and cuticles. Adding moisture helps to strengthen the nail and nourish the cuticle which will help prevent hang nails and broken manicures.
Whether you're in need of a moisturizing cleanser for dry winter skin or a smoothing hair treatment on humid summer nights, the Balm Supérieure is a multi tasking product that delivers. Useful for hair, skin and nails all year long, you'll wonder what you ever did without it. Click here to shop!
SaveSave