Entering motherhood is both an exciting and enlightening experience. When pregnant, many of us women begin assessing the safety of our surroundings in ways we never even considered before. Health becomes our top priority, so naturally we become more particular about what we put on and in our bodies. This is often when we discover the importance of clean beauty, but the truth is, it's always the right time to make the switch.
Clean beauty companies like ours strive to deliver the results you expect without compromising you or your little one's health. This is why we prioritize transparency in our ingredient labeling, so you can make educated decisions about your personal care. To make things even easier, we've compiled a list of seven well known ingredients to look out for when you're expecting.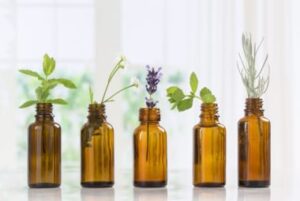 Essential Oils
Starting with one of our favorites, these wonderful, aromatic ingredients are generally best avoided while pregnant. Use of essential oils is a controversial topic as dilution and trimester are influential factors, however after about 14 weeks products like our Soap Supérieure Rose Geranium are most likely safe for you and baby.*
Retinoids
A popular anti-aging and acne fighting ingredient, Retinoids are a vitamin A derivative found in many prescriptive products. These should be avoided during pregnancy as there is evidence these medications can affect the development of the growing fetus. So although you might love them in your routine, wrinkles and breakouts can wait! We don't think your baby will take notice of them anyway.
Phthalates
Also listed as BzBP, DBP, DEP, DMP, or diethyl, dibutyl, or benzyl butyl phthalate, these chemicals are added to increase the effectiveness of other chemicals in a formula. Recent studies have linked these to many adverse health effects, so it's best to avoid them entirely but especially during pregnancy.
Hydroquinone
A skin lightening agent in products made to treat hyperpigmentation, hydroquinone is a chemical that easily absorbs into the body. Up to 45% can permeate the skin into the bloodstream, so it's probably best to skip the chemicals and up your use of sunblock to protect your skin and baby from chemical and UV exposure.
Chemical Sunscreens
Speaking of sunblock, make sure to use a physical sunblock over a chemical sunscreen. Mineral-based sunblocks create a barrier on the skin to reflect harmful rays away while chemical sunscreens absorb and scatter the harsh UVs in the skin. These chemicals can impact fetal development and are also contributing to the negative health in our oceans, so try opting for non-nano zinc!
Beta Hydroxy Acids
A wonderful liquid exfoliant, BHA's are unfortunately best avoided during pregnancy. Look out for ingredient names such as Salicylic acid, 3-hydroxypropionic acid, trethocanic acid and tropic acid, as again these are easily absorbed by the skin.
Parabens
A common preservative and known hormone disruptor, parabens are not an ingredient you want soaking into your skin, pregnant or not. Whether they start with propyl, butyl, isopropyl, isobutyl or methyl, it's in your best interest to steer clear of products with this synthetic ingredient.
Transparency Gives You the Power
Once we start looking at the products in our cabinet, it's hard to find a product without these popular ingredients. So what's a mama to use? Our best advice is to look for products that align with your values from companies who practice transparency and integrity.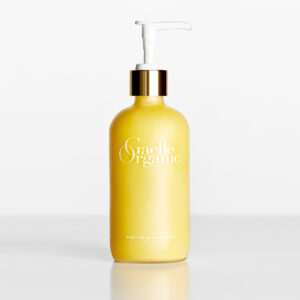 Being an Eco-Certified brand, our products are held to the highest possible standard. Our certification means that at least 95% of the plant ingredients in our products are produced by organic farming. In addition, harmful synthetics, GMOs and animal testing are completely out of the question.
Although we do use essential oils in our products, the dilutions should be safe to use starting in the second trimester*- just in time to treat your growing belly to the hydrating and restorative Body Crème Supérieure. Backed by third party scientific research and respectable certifications, we designed our products to be effective, efficient and eco friendly for long term use.
Mothering the Self, as well as Others
Among many other changes, motherhood comes with the responsibility of giving precious time and energy to those who rely on you. No matter how you become a mother, parenthood can be incredibly rewarding but also challenging. Between appointments and events, prepping and cleaning, it's difficult to find time to stop and care for oneself.
But one of the many gifts we receive through becoming a parent is the reminder to mother ourselves. To care for and nurture the child within us, so that we may be more conscious and present for our young ones. Giving back to yourself should be high on your list of priorities, because no one can pour from an empty cup.
This is partly why we created our luxurious line of organic skincare. It's perfect for those in need of a streamlined routine that doesn't compromise on performance or quality. So take the time to read through your ingredients, be mindful of your wellbeing and when all else fails, simply do the best you can. Conscious living as a mother may not be easy, but we set the standard for the next generation when we nourish ourselves, body and soul.
* These are our educated opinions as skin care formulators, estheticians and mothers however please refer to a qualified medical professional before following this advice or using products that contain any of the ingredients listed in this article.
For more great clean lifestyle tips during pregnancy check out this article by GurlGoneGreen