Our newest selection of products includes convenient miniatures of our most popular skincare items. We designed them to offer eco-conscious, travel and cost friendly options to our line. In her latest post, beauty writer Yasmine Duval of Peels, Masks and Scrubs Skincare Blog provides a thoughtful review of four of our Les Petites collection along with a detailed list of our ingredients and uses.
The Design
"The bottles are gorgeous, they are thick glass which has not broken even though I have dropped them many times! Just another lovely thing to add to the luxury of these products."
The intention behind our refillable, frosted glass packaging was to provide a sustainable, luxurious experience. Every bottle can be refilled numerous times and even when you're done the glass is easily recycled to reduce plastic waste.
The Products
Yasmine reviewed our Les Petite selection of Balm Supérieure, Toner Supérieure, Exfoliant Supérieure and Masque Supérieure. We were delighted to learn that the general consensus on every product was absolutely 'lush'.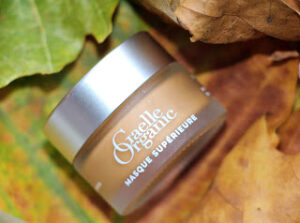 "My skin felt very smooth, brighter and clearer after I washed this off. Just a lovely mask, which I feel would be suitable for all types of skin. Loved it." -Yasmine on our Masque Supérieure Petite
"This brand has flourished with their incredible skincare products which are extremely high quality, result delivering, and very luxurious. It's been an absolute pleasure using the Les Petites, they are just gorgeous."
We couldn't be happier to know that Yasmine had such lovely things to say about our Les Petites collection. To read more of her thoughts on the line, check out the full review.