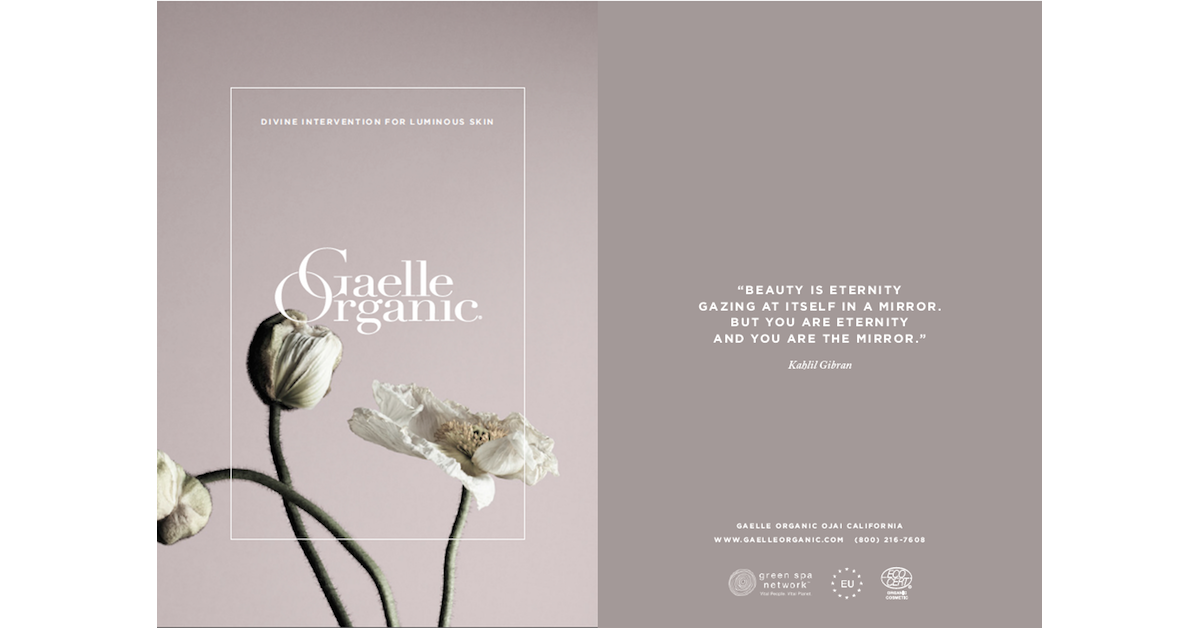 PAINTING WITH LIGHT
I have a friend who is an extraordinary photographer. He showed me his new book of photographs last week. As vivid as the pictures were, the thing that astonished me most was that it took less than a second for all of them to be captured by his camera. It made me remember how quickly inspiration can strike. 
BEAUTY IN THE BLINK OF AN EYE
John O'Donahue, the great Irish poet and writer, described beauty as "the illumination at the heart of the soul." Sometimes, it can take a lifetime to reveal itself. Other times, it's there in the blink of an eye.
GAELLE ORGANIC
Gaelle Organic has been like that for me. I've always had a clear vision for it – the products the brand, and what beauty consists of. It was obvious and compelling to me, but not so easy to put into words. How to tell the whole story in a few sentences and some pictures? That's what we set out to do with our brochure. It took a long time to get it just right.
The brochure is now at the printers and can be viewed online by clicking here.  We'd love to hear what you think of it.  
In health and beauty
Gaelle