Turmeric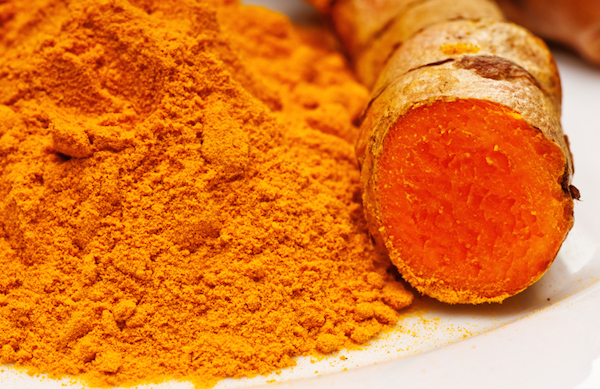 Long used in sacred wedding rites in India, turmeric contains curcumin, a potent anti-inflammatory. Chronic inflammation ages your body and your skin, and turmeric can help to calm that down.
It's also a very strong antioxidant, fighting against aging free radicals, and even stimulating your body's own antioxidant mechanisms.
When cooking with turmeric, make sure to add a little black pepper. Pepper contains a substance called piperene, which can increase your absorption of turmeric's wonderful curcumin by 2000%. Meanwhile curcumin is fat-soluble, so it mixes well with a little oil or other rich ingredients.
The earthy flavour of tumeric is tasty in aromatic curries, grated into salads, or in vivid yogic Golden Milk – simmer a grated inch of fresh turmeric and a pinch of black pepper in a cup of milk (dairy or almond) for five minutes, strain, sweeten with honey, and enjoy.
Chili Peppers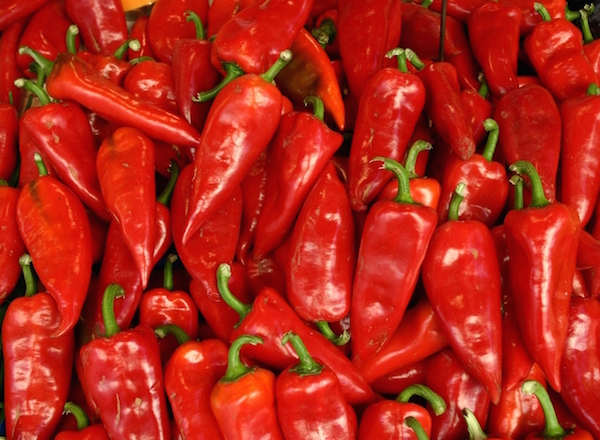 Chili peppers are rich in antioxidant compounds including capsaicin and carotenoids.
Antioxidants inhibit the oxidation of other molecules, which is one of the key bodily processes of aging. Consumed in moderation, the bioactive plant compounds in chillis help slow these processes, and keep bodily tissues, including your skin, healthy and youthful.
And they add such a delicious punch to so many dishes!
Cinnamon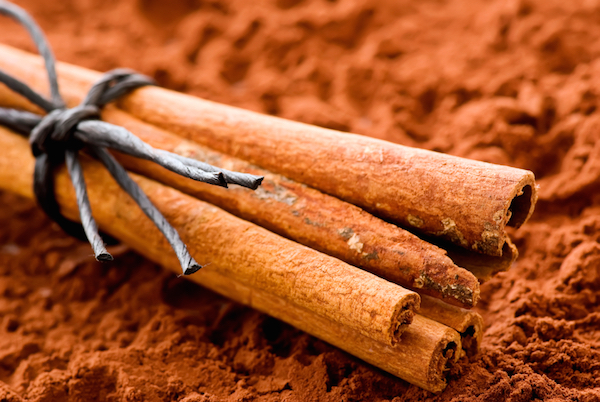 The woody, sweet taste of cinnamon is driven by its cinnamaldehyde oils. Cinnamon too is packed with powerful antioxidants, and it has an anti-inflammatory effect. For good measure, it's anti bacterial and anti fungal, as recognised traditionally in its capacity to preserve other foods.
Cinammon complements apples and pastries and other sweet treats so beautifully, but is also wonderful in Moroccan tagines or gently spiced curries.
Three delicious ways to look good, as well as feeling good.