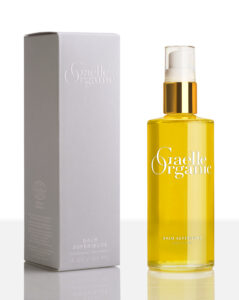 The Oil Cleansing Method can be made to work for everyone, irrespective of skin type and sensitivities- but it may take a few tries to get it right. A few important concepts to consider are your skin type, desired outcome, and application process. Here we'll discuss how to make the oil cleansing method work for you.
Choosing your Oils
One of the main issues is that there is no perfect oil or oil cleansing recipe for everyone. This is because the oil cleansing method must be catered to your individual skin type. We also must take sensitivities into account, as some are more reactive to common carrier oils such as almond or coconut.
Normally, the choice of oils stops once you find the ones that suit your skin, but you can take oil cleansing to another level. The Enhanced Oil Cleansing Method involves using oils that are tailored to your specific, desired outcomes. Some common goals include balancing oily skin, clearing acne, or enlivening dull, dry skin.
If relieving dry skin and preventing skin aging is your primary concern, our Balm Superieure is a fantastic oil elixir for the enhanced oil cleansing method. It includes oils of jojoba, grapeseed, clary sage and citrus for a deep, nourishing cleanse. We've formulated it to be considerate of most skin types and conditions making it a universally beneficial cleansing oil.
How to Oil Cleanse
Perfect for those seeking to simplify- the oil cleansing method can be used both morning and night. It may seem counterintuitive to use oils on our face, but our natural oils are attracted to the oils in the cleanser. This provides a deep cleanse without drying the skin.
The first step involves taking a few drops of the cleanser and warming it in your hands. Then apply to the face, neck and decollete in gentle, circular motions. Focus on dry or problem areas to ensure that you're removing all dirt, pollution and makeup. Next, take a washcloth with warm water and gently remove from the skin in upward movements. It's important to avoid pulling down as this drags the skin and can cause stretching and eventually wrinkles. Finally, follow with a toner and moisturizer. You will be amazed by how clean yet nourished your skin feels.
By using the enhanced oil cleansing method, we're working with our skin's natural oils rather than against them. In finding the right fusion for your skin, you'll reveal healthy, glowing skin that becomes more and more radiant with time.