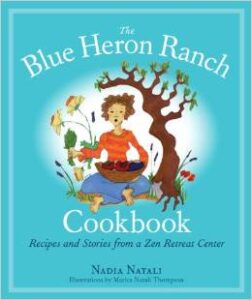 Nadia Natali and her husband Enrico live off the grid in the wilderness outside Ojai where they offer Zen and cooking retreats, as well as the wisdom and serenity earned from a lifetime of exploring the frontiers of consciousness and modern life. We are so happy to be friends with them.
You, too, can enjoy many of the flavors of Nadia and Enrico's presence by reading The Blue Heron Cookbook, which includes recipes, of course, but also the joys and trials of their journey, told vividly and with insight and humor. Enjoy!
Read more about The Blue Heron Ranch Cookbook.